Here's today's roundup of science, nature and environment news from the Bay Area and beyond.
Space shuttle Endeavour lifts off for last time, heading to California
The space shuttle Endeavour, bolted atop a Boeing 747 jumbo jet, left its Florida home port for the last time on Wednesday and headed to California to begin a new mission as a museum exhibit. By Irene Klotz, Reuters / September 19, 2012

Trees must fall to make way for space shuttle's L.A. road trip
LOS ANGELES | Tue Sep 18, 2012 9:11pm EDT LOS ANGELES (Reuters) – The space shuttle Endeavour always had plenty of elbow room while soaring around Earth. But to make way for its slow 12-mile (19-km)journey through city streets next month to its final destination at a Los Angeles museum, some trees must fall.

U.S. needs arsenic limits in rice: Consumer Reports
LOS ANGELES | Wed Sep 19, 2012 11:56am EDT LOS ANGELES (Reuters) – Consumer Reports is urging U.S. limits for arsenic in rice after tests of more than 60 popular products — from Kellogg's Rice Krispies cereal to Gerber infant cereal — showed that most contained some level of inorganic arsenic, a known human carcinogen.

West Nile cases in U.S. up 19 percent in latest week-CDC
Wed Sep 19, 2012 12:08pm EDT (Reuters) – The number of U.S. cases of West Nile virus rose by 19 percent in the latest week, slowing slightly from its earlier pace but still putting this year on track to be the worst outbreak since 2003, government figures showed on Wednesday.

Cancers on the rise in pregnant women: study
NEW YORK (Reuters Health) – The number of pregnant women diagnosed with cancer has increased over the past couple of decades, a new study from Australia suggests. In 2007, the most recent year studied, researchers found 192 out of every 100,000 pregnant and postpartum women received a cancer diagnosis – up from 112 per 100,000 women in 1994.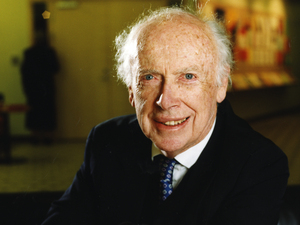 Scientists See Upside And Downside Of Sequencing Their Own Genes : NPR
When scientists were looking for the first person to test a new, superfast way of deciphering someone's entire genetic blueprint, they turned to James Watson – the guy who shared a Nobel Prize for discovering the structure of DNA. "They had to sequence someone, so they got me," he says.

More Regulation Considered For Bay Area's Biggest Mercury Polluter, Which Is… | KQED News Fix
Quick, what's the biggest single source of mercury pollution in the Bay Area? If you guessed something like the Chevron facility that caught fire in Richmond last month, you'd be wrong. It turns out that Lehigh Permanente, a Cupertino company that mines lime and uses it to make cement, put about 260 pounds of mercury into the air in 2011.

Harvard claim of Jesus' Wife papyrus scrutinizedScholars on Wednesday questioned the much-publicized discovery by a Harvard scholar that a 4th century fragment of papyrus provided the first evidence that some early Christians believed Jesus was married. […] experts in the illicit antiquities trade also wondered about the motive of the fragment's anonymous owner, noting that the document's value has likely increased amid the publicity of the still-unproven find.

Pot compound seen as tool against cancer
Marijuana, already shown to reduce pain and nausea in cancer patients, may be promising as a cancer-fighting agent against some of the most aggressive forms of the disease.

Space Shuttle Endeavour Lifts Off For Last Time, Heading to California – 9/19 KQED Science News Roundup
2 October,2015
Jenny Oh