In May, KQED proudly celebrates the diversity of our community with a special Asian Pacific American Heritage Month programming lineup on KQED's television stations. From personal stories of intergenerational families to the evolution of identity for immigrants and refugees, these films spotlight the history, traditions and culture of this vibrant and rich community.
Please click on each program for additional air dates and information.  
KQED 9
In 1975, Giap, a pregnant Vietnamese refugee, escapes Saigon in a boat and within weeks is working on an assembly line in Indiana. Decades later, her aspiring filmmaker son documents her final day of work at America's last ironing board factory.
An illuminating, off-the-beaten-path tour of Hawai'i's six major islands and scenic wonders.
Michael Wood embarks on an expedition through today's India, looking to the present for clues to its past, and to the past for clues to its future. The journey presents majestic landscapes and reveals some of the greatest monuments and artistic treasures on earth. From Buddhism to Bollywood, from mathematics to outsourcing, Wood discovers India's impact on history.
Review a transitional year in the life of farmer, slow food advocate and sansei David "Mas" Masumoto, and his relationship with his daughter Nikiko, who returns to the family farm with the intention of stepping into her father's work boots.
This 2-part program showcases the richness of the Filipino American experience and the nuanced cultural and historical relationship between the US and the Philippines.
In this episode: upon his father's death, Florante, a classically trained guitarist returns to the Philippines after 12 years of absence. During his stay, he rediscovers the music of harana – a long forgotten tradition of Filipino serenading when men sang under the window at night to fearlessly declare their love for a woman.
This anthology series provides viewers a glimpse of the real Pacific – its people, cultures, languages, music, and contemporary issues. When the American military landed on a remote island in the South Pacific during World War II, the islanders were amazed by America's fantastic cargo. The John Frum Movement, a unique religion considered the last surviving "Cargo Cult," is examined.
Michael Wood's epic series moves into the revolutionary years after 500 BC, the Age of Buddha, using archaeology and legend.
Director Wayne Wang (The Joy Luck Club) ventures into the world of Cecilia Chiang, the woman who introduced America to authentic Chinese food. Chiang opened her internationally renowned restaurant The Mandarin in 1961 in San Francisco and went on to change the course of cuisine in America.
An intimate family story that reveals the impact of America's Chinese Exclusion Acts on one family, over two centuries in three countries on four generations of women.
The story of farm labor organizer Larry Itliong and a group of Filipino farm workers who instigated one of the American farm labor movement's finest hours – The Delano Grape Strike of 1965 that brought about the creation of the United Farm Workers Union (UFW).
In the 1980's an intrepid Australian pilot left behind a surfboard in the seaside village of Vanimo, Papua New Guinea. Twenty years later, surfing is not only a pillar of village life, but it's also a means to prestige.
Delve into a wealth of stories, traditions and unexpected characters that nourish this nation of immigrants. Go into the kitchens, factories, temples and farms of Asian Pacific America to explore how the bond with food reflects an evolving community.
The lives of three Montagnard immigrant families in Greensboro, North Carolina are spotlighted.
A trek through India, Nepal and Tibet may reveal the truth of the secret paradise in the Himalayas.
The impact of the growing housing crisis and lack of affordable homes in New Zealand is revealed.
KQED PLUS
Using rare archival footage, intimate interviews and plenty of on-the-mat action, director Yuriko Gamo Romer eloquently brings to life the inspiring story of 99 year-old Sensei Fukuda, a remarkable woman and judo master.
A portrait of an inspiring and inventive musician known for his virtuoso skills on the ukulele have transformed all previous notions of the instrument's potential. Through intimate conversations with Shimabukuro, this program reveals the cultural and personal influences that have shaped the man and the musician.
The story of the Kamehameha Schools Song Contest is told through the student song directors.
KQED LIFE
Pilipo Solatorio lives on the island of Molokai. He is the last to hold the cultural traditions, music, and stories of a sacred Hawaiian valley that has been home to his family for hundreds of years. This program is an intimate portrait of his search for a successor to keep the cultural traditions alive.
Hawai'i's beloved musicians perform songs composed by the last members of Hawai'i's ruling monarchy.
Using historical footage and interviews from artists who were interned, this film tells the story of how traditional Japanese cultural arts were maintained at a time when the War Relocation Authority (WRA) emphasized the importance of assimilation and Americanization.
In 2011, students and alumni from the Nanakuli Performing Arts Center on O'ahu, Hawai'i traveled to Scotland to perform at the prestigious Edinburgh Fringe Festival. Learn how this group, who hailed from what was once considered the "worst" school in Hawai'i, came to proudly represent the United States in the largest art festival in the world.
In this intimate backyard performance, master slack key musician Cyril Pahinui jams with some of the most talented musicians in Hawaii.
85-year-old Jiro Ono, considered the world's greatest sushi chef, is the proprietor of Sukiyabashi Jiro, a 10-seat restaurant inauspiciously located in a Tokyo subway station. Despite its humble appearance, it is the first restaurant of its kind to be awarded a 3-star Michelin Guide rating, and sushi lovers from around the globe make pilgrimages. "Jiro Dreams of Sushi" is a meditation on work, family, and the art of perfection.
This film is the moving story of author Jian Ping's coming of age as the daughter of a senior government official and her family's struggle to survive China's Cultural Revolution of 1966-1979.
This program tells a unique story of coming-of-age with Chinese characteristics. It chronicles the staging of the American musical Fame – China's first official collaboration with Broadway – by the senior class of the country's top drama academy.
The Merrie Monarch Hula Festival showcases the elegance and power of this ancient art form.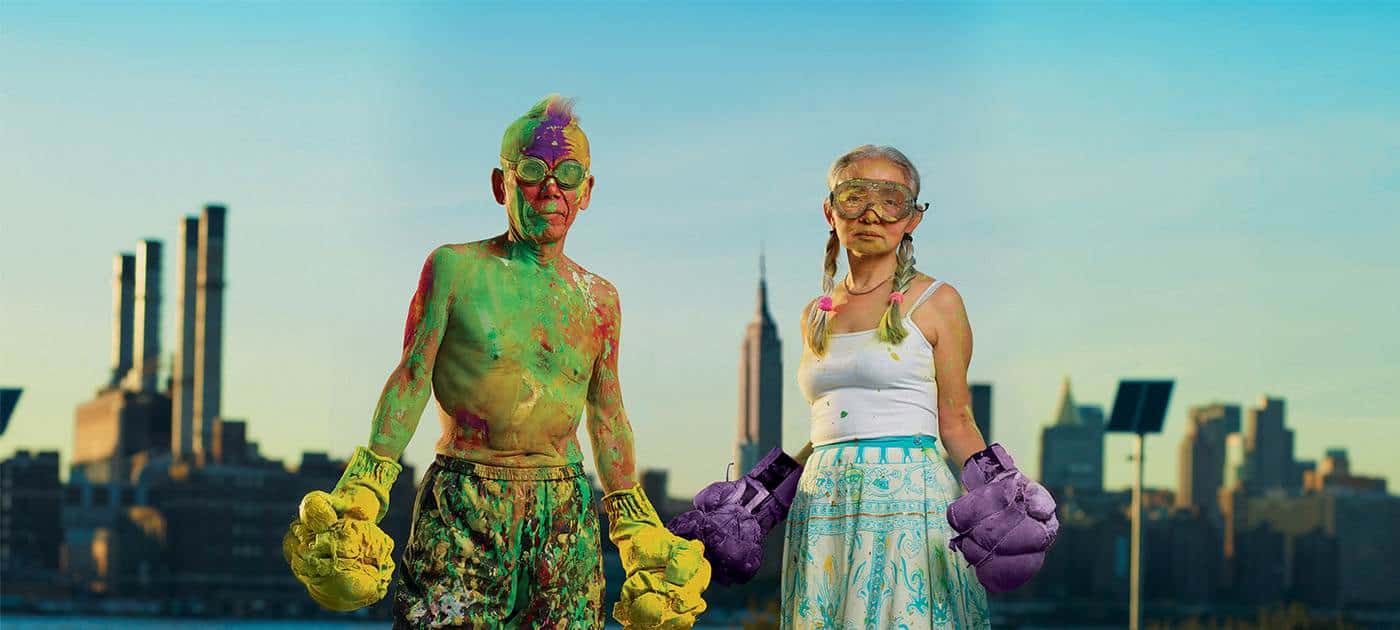 View an Oscar-nominated reflection on love, sacrifice and the creative spirit. This candid New York tale explores the chaotic 40-year marriage of famed "boxing" painter Ushio Shinohara and artist Noriko Shinohara.
Legendary musicians Robert and Roland Cazimero perform an enchanting array of compositions.
A behind-the-scenes look at preparations for the 50th annual Merrie Monarch Festival in Hawaii.
KQED WORLD
This program conveys the human costs of military conflict through deeply personal accounts of the Korean War (1950-1953) by four Korean American survivors.
Native Hawaiians and Aboriginal Australians resist threats to their sacred places in a growing international movement to defend human rights and protect the environment.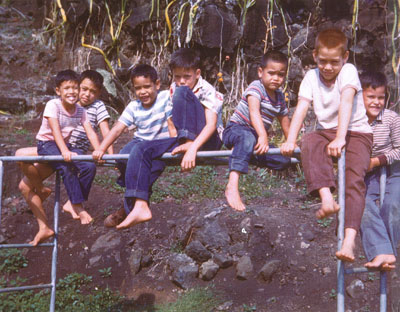 Born on sugar plantations and spoken by more than half of Hawaii's population, the Pidgin language – part English, part Hawaiian, with influences from other languages – captures the essence of multi-ethnic Hawaii. This program profiles this working-class language from its rise as plantation jargon to a source of island identity and pride.  
KQED 9 is available over the air on DT9.1, 54.2 and 25.1 and via most cable systems on Channel 9. It is on XFINITY cable from Comcast (Channels 9 SD and 709 HD) and on Wave (Channels 9 SD and 164 HD). It can also be found on DIRECTV and DISH satellite systems (Channels 9 SD and HD).
KQED Plus is available over the air on Channels 54, DT54.1, 9.2 and 25.2, and via many cable and satellite systems on either channel 10 or 54. It is on XFINITY cable from Comcast (Channels 10 SD, and 710 HD) and on DIRECTV (Channel 54 SD and HD) and DISH (Channel 54, SD only) satellite systems.
This schedule also lists programs airing on KQED Life (XFINITY 189, Channel 54.3 and Wave 157) and KQED World (XFINITY 190, Channel 9.3 and Wave 156).
May 2016 – Asian Pacific American Heritage Month
12 May,2016