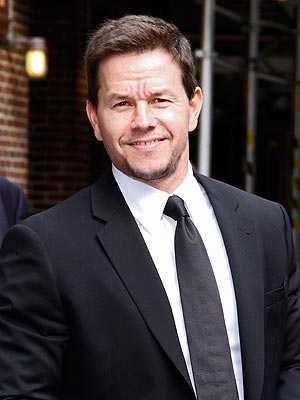 CBS News
June 13, 2012
Actor Mark Wahlberg is returning to school later this month to study for his high school diploma.
The star quit school at the age of 13 and, after a stint behind bars for assault, he became a model and pop star before making it in Hollywood.
Last year, the Massachusetts-born Wahlberg admitted he was eager to go back to school so he can become a better role model for his children – and the actor has now enrolled in an online course to complete his education.
He tells David Letterman, "I am going back now. They have this new program in Massachusetts now where you can actually take the courses online, so I'm starting this month; I'm gonna go and get my high school diploma."
Wahlberg admits he is "a little nervous" at the prospect of returning to his school books, but he is determined to pass with flying colors – and he's hoping to take advantage of his spare time in between filming movies so he can speed through the tests and graduate within months.
He says, "It's an actual diploma, so I gotta take up all the courses that I missed and I'm a little nervous, but … I have a lot of down time on sets and in trailers so I just wanna blast through (the course). Hopefully be able to do it (graduate) in six to eight months."
Wahlberg's kids aren't the only reason behind his desire to complete school. He feels guilty serving as the spokesman for Taco Bell's Graduate To Go program, which provides support to at-risk students.
He adds, "They asked me to do this and I was like, 'Dude, I never graduated, why would you pick me to do this?'"
And Wahlberg has his sights set on another type of studies once he passes his high school exams.
He says, "I would love to, at some point, go to film school."
Mark Wahlberg Heading Back to High School
15 June,2012